The Seahawks offense was dreadful for most of the night, but made it close in the end in a 17-15 loss to Washington on Monday Night Football…
At one point, Seattle's offense had five-consecutive three-and-outs in the second half. But an overturned touchdown on 4th down for Washington gave Seattle the ball at its own 4 with 2:19 remaining and no timeouts.
Russell Wilson led a 10-play, 96-yard drive, connecting with Freddie Swain on a 32-yard touchdown pass with 15-seconds left. The two-point conversion to tie it was intercepted. Then, Seattle recovered an on-side kick only to have it reversed by a penalty.
Coach Pete Carroll says the disappointment of the loss doesn't outweigh the pride in the effort…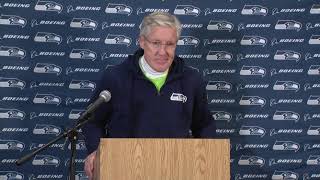 Russell Wilson finished 20-for-31 for 247-yards and two touchdowns. He says the losing is hard, but he still believes in his teammates…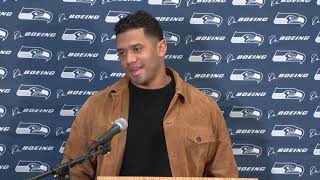 Seattle's hopes of the postseason now gone, they'll host San Francisco Sunday at 1:25 on CBS.
Kraken break record with 7-goals in win over Sabres
The Seattle Kraken won for the 4th time in their last 5-games with a 7-4 victory in Buffalo…
Seattle got off to a quick start by scoring two goals shorthanded and kept Buffalo at bey…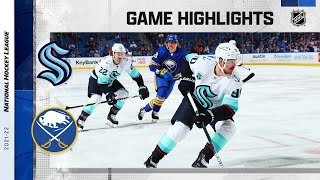 Seattle remains on the road with a game at Detroit at 4:30 on Wednesday on ROOT Sports Northwest.
Wild feeling surly after sweep by Salmon Arm
The Wenatchee Wild are licking their wounds after being swept at home by the Salmon Arm Silverbacks last weekend. Sunday's game got quite chippie down the stretch with a misconduct being handed out to a Wild player.
Interim radio "Voice" of the Wild, Sean Zears, says the frustration is understandable…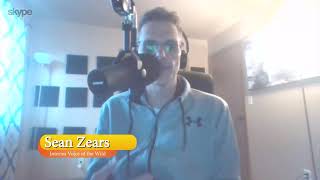 Wenatchee is scheduled to play at Merritt on Friday and Penticton on Saturday this week. The first game of the trip may be in jeopardy because of the flooding throughout B.C…
We'll wait and see what happens with the schedule for your Wenatchee Wild. The boys will remain on the road until December 16th.
Zags shake off slow start and down Tarleton 64-55
On the Les Schwab Men's College Basketball Scoreboard from last night…
Gonzaga got off to a slow start, but beat Tarleton 64-55 in Spokane. Rasir Bolton led the Zags with 17-points while Chet Holmgren scored 15. Following Friday's loss to Duke, Gonzaga dropped this week from No. 1 to No. 3 in the polls.
Winter prep season begins tonight for NCW high schools
The winter basketball season gets underway for several high schools in our area tonight…
The girls schedule starts at 5:30 with Cascade visiting Sultan. The 6 o'clock games have Ephrata at Quincy; Brewster hosts Chelan; Bridgeport travels to Moses Lake Christian; Waterville-Mansfield visits Cascade Christian Academy; and Pateros hosts Soap Lake. The Wenatchee girls are in Ellensburg. The game was originally a girl-boy doubleheader but now it's just a girl's game, so the varsity starts at 7.
The boy's schedule has Cascade at Sultan at 7. At 7:30, it's Moses Lake at Walla Walla; Quincy hosts Ephrata; Chelan's at Brewster; Bridgeport travels to Moses Lake Christian; Waterville-Mansfield plays at Cascade Christian; and Pateros hosts Soap Lake.
Mariners acquire big names to shore up 2022 roster
The Mariners have spent the last few days making some big moves during the off-season…
Seattle traded two prospects to the Padres for All-Star second baseman Adam Frazier. The 29-year old says he's excited to become a Mariner and general manager Jerry Dipoto is excited to see what he can add to the lineup…
Seattle also signed American League Cy Young winning pitcher Robby Ray in free agency. The lefthander comes over from Toronto on a 5-year deal worth 115-million dollars.