Remember those plans you had to go watch the Wild play against Penticton Saturday? Never mind…
The BCHL announced late last night that due to travel restrictions, Penticton would not be able to cross the border into Washington. As a result, Saturday's game with Wenatchee was postponed. It marks the 5th game in a row for the Wild that has been impacted by COVID.
The next scheduled games for Wenatchee are next week against Cranbrook.
Kraken close again, but not quite
Seattle Kraken fans have to feel snake bit at this point…
Despite getting an early lead and great goaltending from Chris Driedger, the Kraken fell at St. Louis 2-to-1 last night. Alex Wennberg got Seattle going with a goal in the first period…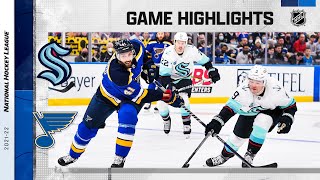 Seattle will return home Saturday to try to snap a 7-game losing streak against the L-A Kings at 7 o'clock.
Gonzaga downs BYU
The Gonzaga Bulldogs used a big second half to salt away BYU at the Kennel last night 110-84…
Drew Timme led the way with 30-points while Andrew Nembhard had 22. Highlights courtesy of Gonzaga Athletics…
Meanwhile, Washington State let yet another halftime lead get away from them in a 62-57 loss to Stanford. Coach Kyle Smith says it's a consistent theme they're not fond of…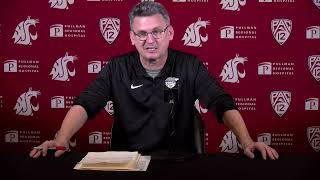 Coming up on the schedule tomorrow, Gonzaga plays at Santa Clara at 1 o'clock. WSU hosts Cal on the Pac-12 Network at 2 while Washington welcomes Stanford at 3, also on the Pac-12 Network.
Van Lith leads Louisville over Syracuse with 20-points
Hailey Van Lith and Kiana Smith each had 20-points to lead 3rd-ranked Louisville over Syracuse 84-71. Van Lith continues to show why she's one of the best guards in all of women's college basketball…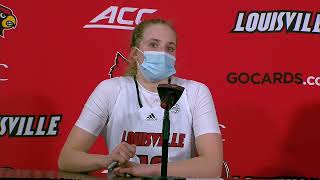 Also last night, Idaho State beat Eastern Washington 87-66 and Gonzaga handled Pacific 92-51.
On the schedule tomorrow, Gonzaga hosts San Diego at 2pm. Washington State plays at USC at 7 while Washington visits UCLA.
Hailey's Louisville Cardinals next play Sunday morning at 9 at Boston College. UCLA hosts Washington State while Washington visits UCS at Noon.
Chelan boys win while Entiat and Cascade Christian split
Turning to the Les Schwab Prep Basketball Scoreboard…
Chelan edged Royal last night in boys action 51-48 while Entiat had no trouble with Cascade Christian, winning 57-19.
In girls basketball, Entiat edged Cascade Christian 36-33.
Wenatchee hosts Eastmont tonight on NCWLIFE Channel
Here's a reminder that we have high school basketball on the NCWLIFE Channel tonight as the Wenatchee Panthers host the Eastmont Wildcats. The girls game tips at 5:45 LIVE on our Facebook page. The boys will follow at 7:30 LIVE on TV and Facebook. The girls game airs on TV at 10:30 tonight. Grant Olson has your play-by-play.
Here's what else is on tap tonight with Moses Lake play at Davis and Cashmere hosts Quincy at 5:45. The Ephrata girls play at Selah at 6.
Brewster visits Manson at 6 while Waterville-Mansfield hosts Bridgeport and Tonasket takes on Okanogan.
Turning to Saturday, Cashmere hosts Wapato at 3:45. Okanogan visits Almira-Coulee/Hartline at 4:30. At 4:45 it's Eastmont hosting Sunnyside while Wenatchee's at Moses Lake. Then at 6 it's Brewster at Wahluke; Manson visits Liberty Bell; and Bridgeport travels to Cascade Christian.
On the boys schedule tonight, Cascade visits Omak at 5:45. Cashmere hosts Quincy at 7:15. We'll have Wenatchee and Eastmont at 7:30 while Moses Lake visits Davis and Ephrata travels to Selah.
In addition tonight, Manson hosts Brewster at 7:30 while Liberty Bell visits Oroville; Waterville-Mansfield welcomes Bridgeport; and Tonasket travels to Okanogan.
Coming up tomorrow, Okanogan and ACH tip at 6. Eastmont hosts Sunnyside at 7:30. Brewster's at Wahluke at 7:30 while Manson's in Liberty Bell and Cascade Christian hosts Bridgeport.
Eastmont's wrestlers will be in Ellensburg tomorrow for a tournament beginning at 9am. Cascade, Cashmere, Ephrata, Liberty Bell and Okanogan will be in Tonasket for their tournament, starting at 10.
NFL Wild Card weekend consists of six games
There's only four weekends left of the football season and the NFL has a busy slate of Wild Card games starting tomorrow…
Cincinnati and Vegas kickoff the playoffs at 1:35 tomorrow on NBC. New England visits Buffalo at 5:15 on CBS.
Sunday's trio of games starts at 10am on FOX as Tampa Bay hosts Philadelphia. San Francisco visits Dallas at 1:30 on CBS. Then it's Pittsburgh at Kansas City at 5:15 on NBC.
Then, for the first time ever, a playoff game will be played on Monday night as the Rams host the Cardinals at 5:15 on ABC and ESPN.