No. 1 ranked Gonzaga improved to 3-and-oh in men's college basketball last night…
Julian Strawther led four players in double-figures with 18-points as the Bulldogs beat Alcorn State 84-57. Freshman Hunter Sallis came off the bench to add 16 as the Zags improved the nation's longest home winning streak to 54.
Coach Mark Few says it was good to rest some guys to prepare for No. 2 UCLA and No. 7 Duke coming up…
Terrell Brown, Jr. had 20-points and nine assists, Daejon Davis added 15-points and Washington defeated Texas Southern 72-65 Monday. The Huskies improved to 2-and-1 with the win.
Washington coach Mike Hopkins said it was nice to get the win but that they still have things to work on…
Efe Abogidi scored 18 points, grabbed eight rebounds and blocked six shots as Washington State took a commanding lead in the first half and cruised to a 73-65 win over UC Santa Barbara.
Cougar coach Kyle Smith says this is one of the best non-conference wins in his 3-years on the Palouse…
Washington State travels to Idaho on Thursday while Washington hosts Wyoming. Gonzaga hosts Bellermine Friday at 6 o'clock.
Seahawks offensive woes still an inhibitor for Seattle
Through 9-games this NFL season, the Seahawks offense ranks 30th or worst in eight categories including number of plays, yards and 3rd down conversions. Coach Pete Carroll says Sunday's shutout loss at Green Bay points to the problems on offense…
Carroll met with the media Monday following Sunday's 17-nothing loss to the Packers. He says he'd like to see more running plays, but with the lack of plays available, it makes it difficult…
Seattle will host Arizona Sunday at Lumen Field at 1:25. The game will be broadcast on FOX.
Wenatchee Wild close but not quite in overtime games
The Wenatchee Wild have been so close so many times this season, including in two games the end of last week at home against West Kelowna. For its efforts, however, Wenatchee's record is 2-4-3-and-1. That's three losses in overtime and another in a shootout.
Radio "voice" of the Wenatchee Wild Sean Zears says what's a sign of good things for Wenatchee is that they came back in both of the games last week…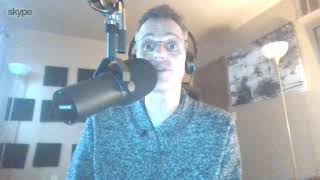 Wenatchee dropped a 5-4 decision in overtime to West Kelowna Thursday and then a 4-3 decision Friday to the Warriors. Zears says there's an element of the Wild's game that's improving, but needs more work…
The Wild will travel to Nanaimo Friday, Victoria Saturday and Langley on Sunday before returning home next week to host Salmon Arm.