The Big-9 Girls Bowling season came to a close yesterday at Eastmont Lanes…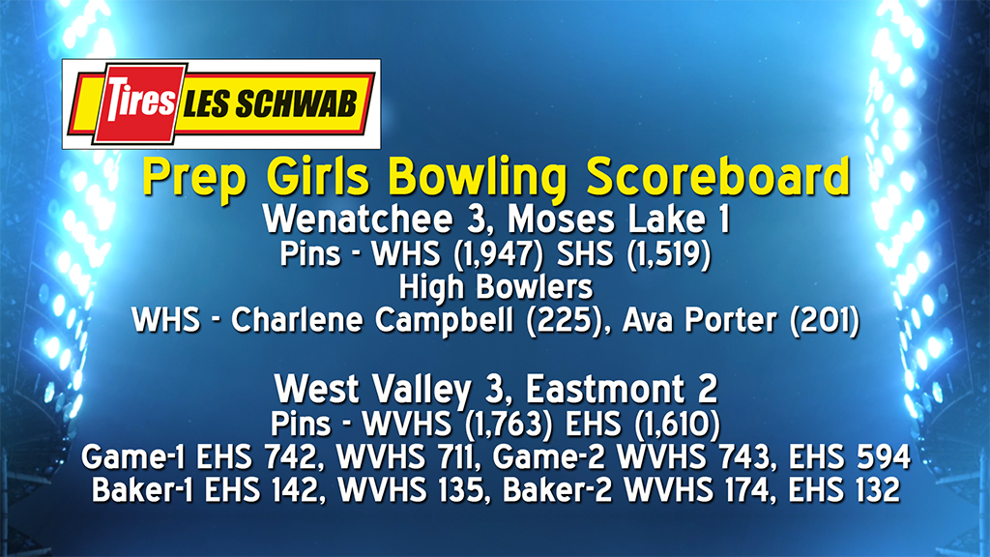 Wenatchee took care of Moses Lake 3-1, out pinning the Mavericks 1,947 to 1,519. High bowlers for the Panthers were Charlene Campbell with a 225 and Ava Porter with a 201.
Just down a few lanes, it came down to a pin-count to determine the winner between West Valley and Eastmont. The Rams came out on top 3-2 after out pinning the Wildcats 1,763 to 1,610. Eastmont took the first head-to-head game 742-to-711. The Rams came back to win the second game 743-to-594. Eastmont won the first baker 142-135, so it came down to the final baker with West Valley winning 174-132.
Wenatchee will host the District Tournament Friday at 1 o'clock, at Eastmont Lanes.