The Mariners snapped a three-game losing streak thanks to a big day at the plate for Carlos Santana in a 9-1 win over the Angels Monday…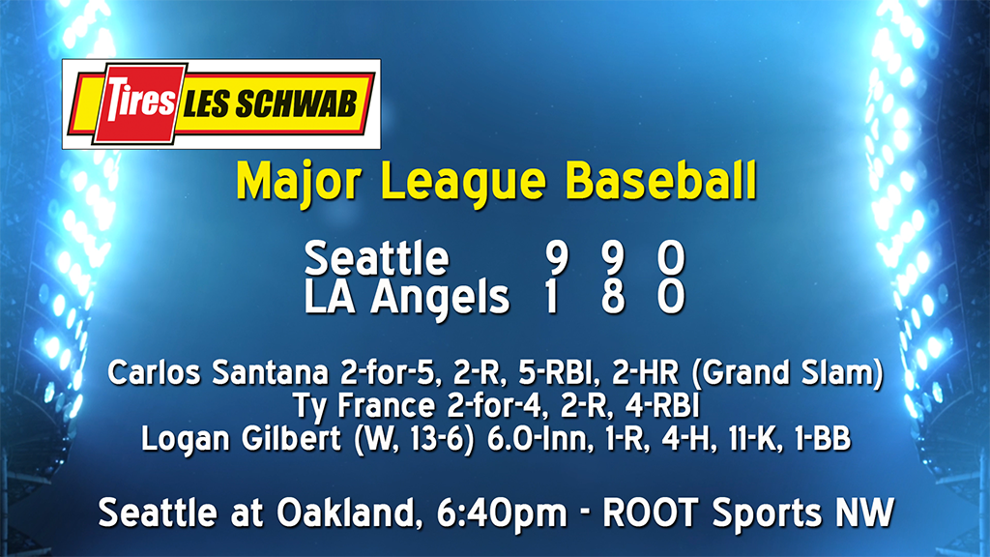 The 36-year old designated hitter smacked two home runs including a grand slam to help Seattle win its 81st game of the season. Logan Gilbert also had a career-high 11-strikeouts as the Mariners claimed the final game of the 4-game series against L-A…
Seattle heads for Oakland today to begin a three-game series with the A's. First pitch is at 6:40 on ROOT Sports Northwest.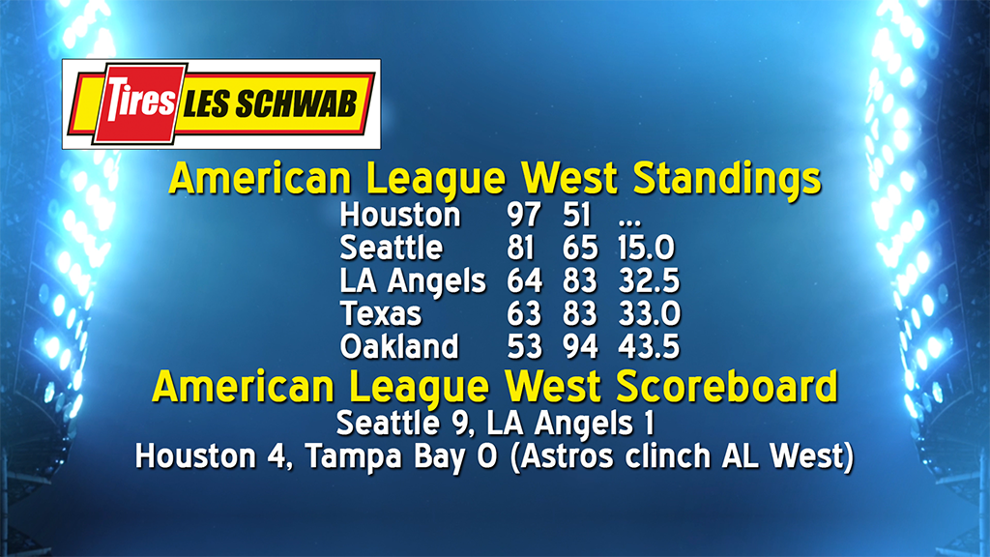 In the only other American League West game Monday, Houston clinched its 5th division title in the last six years with a 4-nothing win over Tampa Bay. In the process, the Astros earned a first-round bye in the playoffs. Luis Garcia and two relievers combined on the 5-hit shutout.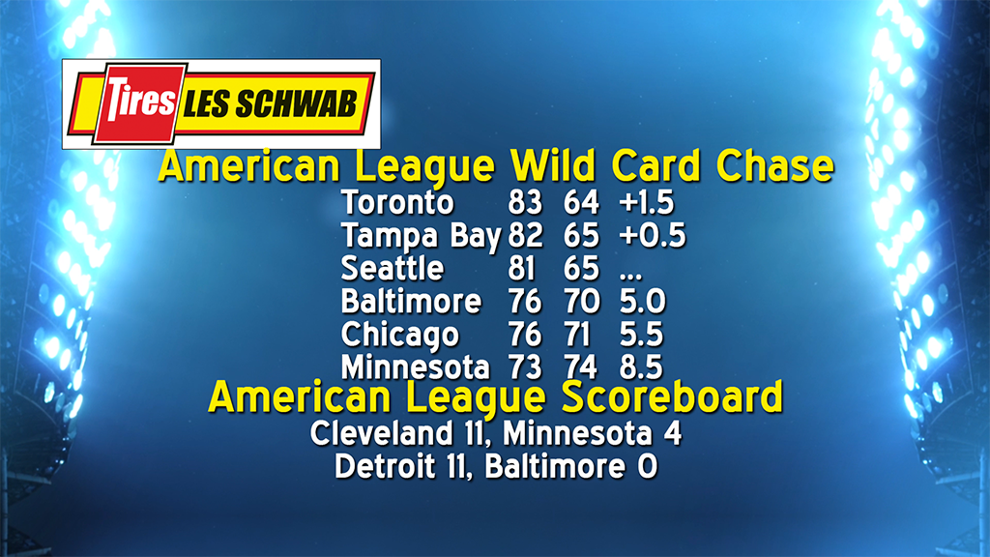 Tampa Bay's loss to Houston combined with the Mariner's win closed the gap in the American League Wild Card Chase. Seattle sits a half-game back of the Rays for the second spot, and a game-and-a-half back of Toronto for the top Wild Card spot. Baltimore sits 5-games behind Seattle while the White Sox are 5-and-a-half-games back. Minnesota's slim chances became slimmer with an 11-4 loss to Cleveland.