Mariner fans are thanking the baseball gods for the Oakland A's right now…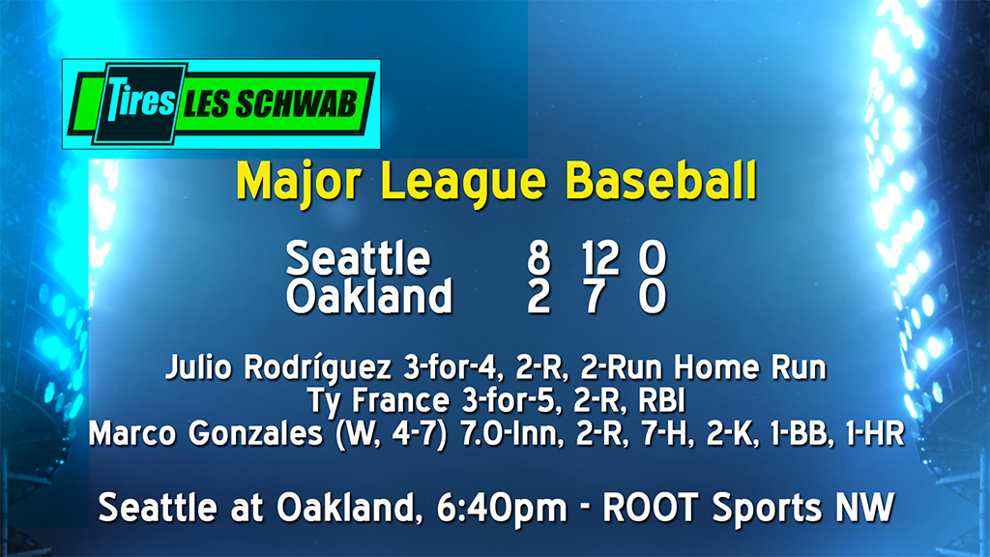 Seattle beat the team with the worst record in baseball last night by a score of 8-to-2 with four home runs, including back-to-back-to-back homers in a 5-run 7th inning…
Seattle snapped a 3-game losing streak with the win and manager Scott Servais says it's amazing what happens when you combine good pitching with good hitting…
The Mariners and A's go at it again tonight at 6:40 with George Kirby on the mound against Paul Blackburn on ROOT Sports Northwest.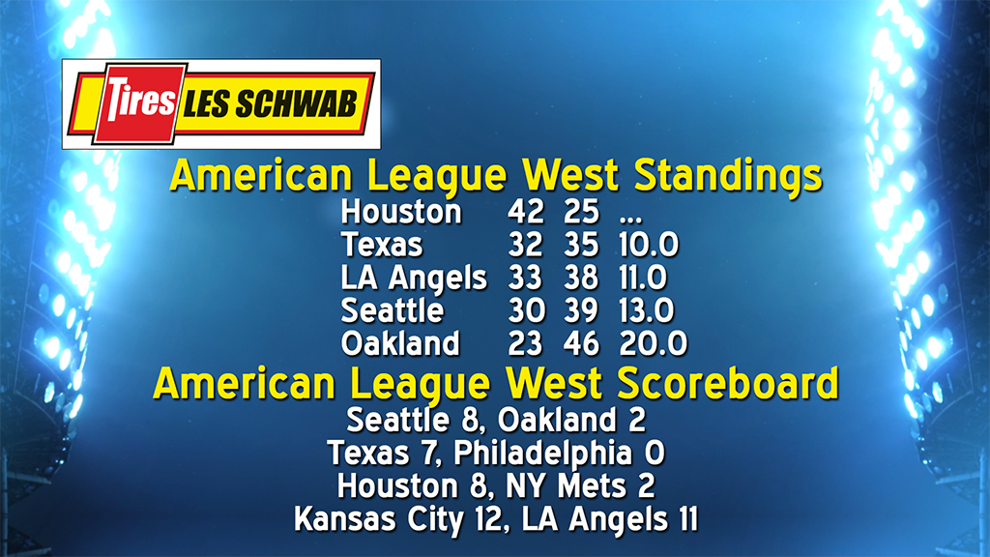 On the Les Schwab American League West Scoreboard, Martín Pérez and three relievers combined on a six hit shutout of Philadelphia as Texas won 7-nothing. Nathaniel Lowe, Jonah Heim, Marcus Semien and Kole Calhoun all homered for the Rangers.
Jose Altuve, Yordan Alvarez and Jose Siri all homered for Houston as the Astros beat the Mets 8-2.
Shohei Ohtani had two home runs and drove in 8 for Los Angeles, but Kansas City scored 2-runs in the top of the 11th and held on for a 12-11 win. The game featured six home runs.
Houston has a 10-game lead over Texas in the American League West standings. The Angels are 11-games back while the Mariners sit 13-games out of first place.