For the 9th time this season, the Wenatchee Wild split a weekend series. Despite scoring first Friday, Wenatchee fell at Trial 3-2. Brett Chorske and Noah Lugli were the only Wild players to light the lamp.
Saturday proved to be a back-and-forth contest with Wenatchee and Coquitlam trading goals throughout. The Wild would win it in overtime 4-to-3. Arch Ecker had the call on the Wenatchee Wild Hockey Network…
Wenatchee hits the road for three games this week beginning Wednesday in Prince George and then Surry Friday and Langley Saturday.
Wenatchee girls bowling team advances to State
The Wenatchee Girls Bowling team is heading to State after winning the District Championship Friday…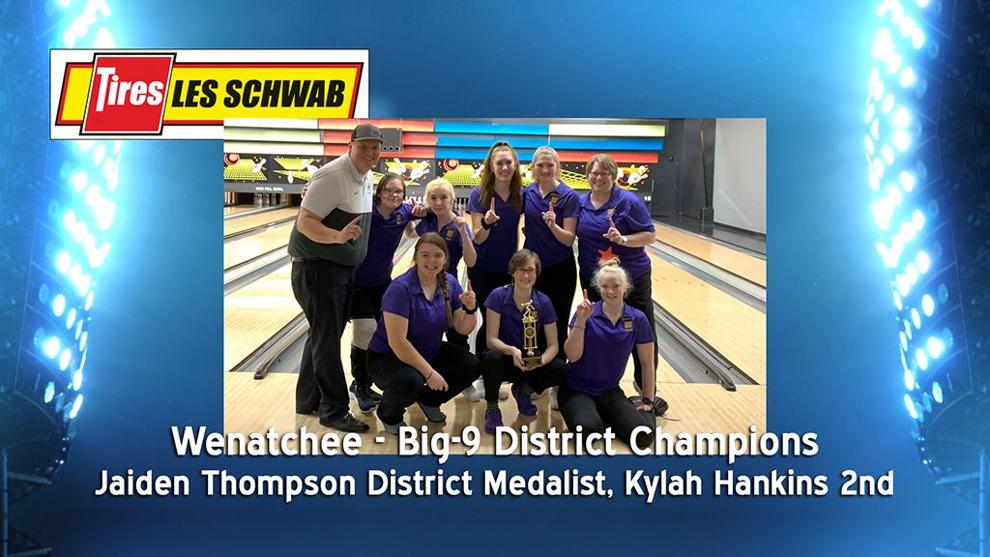 The Panthers were 236-pins better than second-place Eastmont and West Valley. We caught up with Coach Jeremy Anders during NCWLIFE's basketball coverage Saturday night…
Wenatchee will be the only representative of the Big-9 at State this week.
Moses Lake girls continue to roll
As we look at the Les Schwab Prep Girls Basketball Scoreboard, let's start with Friday…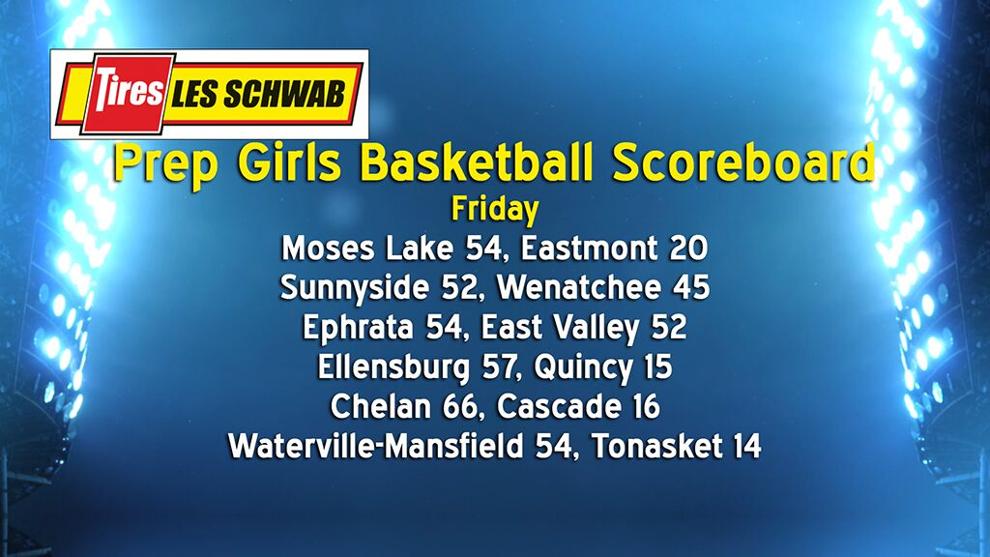 Moses Lake beat Eastmont 54-20. Sunnyside topped Wenatchee 52-45. Ephrata edged East Valley 54-52. Ellensburg dispatched Quincy 57-15. Chelan clobbered Cascade 66-16. And Waterville-Mansfield toppled Tonasket 54-14.
Eastmont downs Moses Lake
In boys basketball Friday…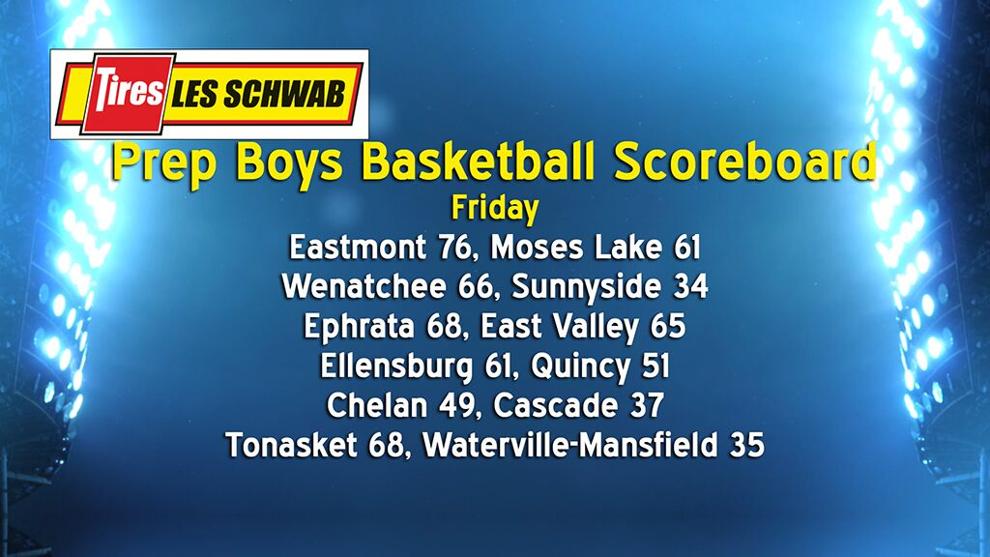 Eastmont defended its home floor with a 76-61 win over Moses Lake. Wenatchee earned a 66-34 win at Sunnyside. Ephrata edged East Valley 68-65. Ellensburg clipped Quincy by 10 61-51. Chelan got by Cascade 49-37. And Tonasket tilted Waterville-Mansfield 68-35.
Wenatchee comes from behind to beat Eastmont girls
Saturday's game here on the NCWLIFE Channel between the Eastmont and Wenatchee girls was a low-scoring affair…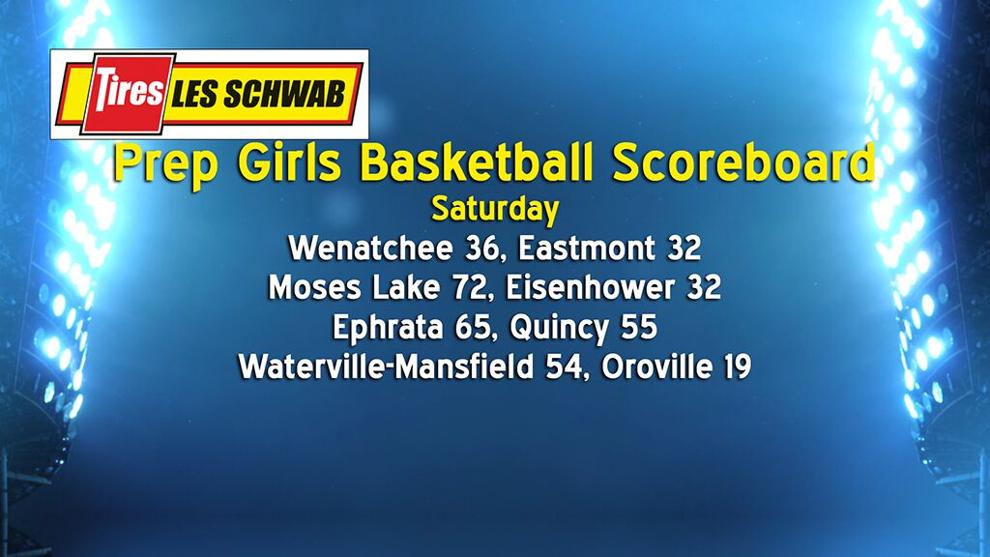 Wenatchee came out on top 36-32 with Blauman leading the way with 11-points. Jayden Brown paced the Wildcats with 8-points. I had the call with Grant Olson here on the NCWLIFE Channel…
Also Saturday, Moses Lake remained atop the Big-9 standings with a 72-32 win over Eisenhower. Ephrata won the Battle of the Basin over Quincy 65-55. And the Waterville-Mansfield girls remained atop the North Central B League standings with a 54-19 win at Oroville.
Wenatchee wins see-saw battle over Eastmont boys
On the boy's side Saturday, Wenatchee and Eastmont played a back-and-forth contest that included six ties and five lead changes…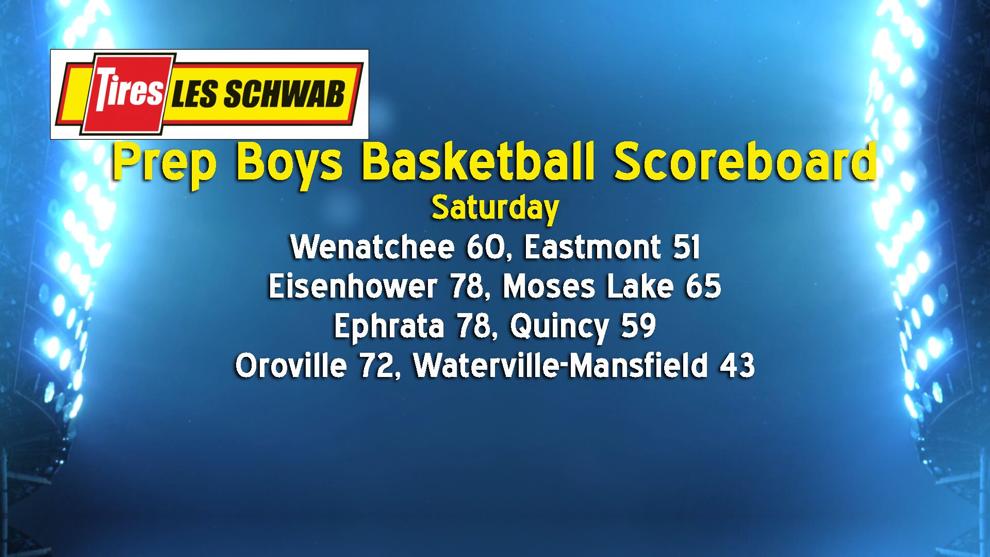 Garrett Long led the way with 20-points for Wenatchee who upset the Big-9's second-place team Eastmont 60-to-51.
Grant Olson and Eric Granstrom had the call on the NWLIFE Channel…
In other action Saturday, Eisenhower beat Moses Lake 78-65. Ephrata topped Quincy 78-59. And Oroville beat Waterville-Mansfield 72-43.
Kansas City wins Super Bowl LIV
The Kansas City Chiefs came from behind yet again Sunday in Miami, winning Super Bowl 54 over San Francisco 31-to-20…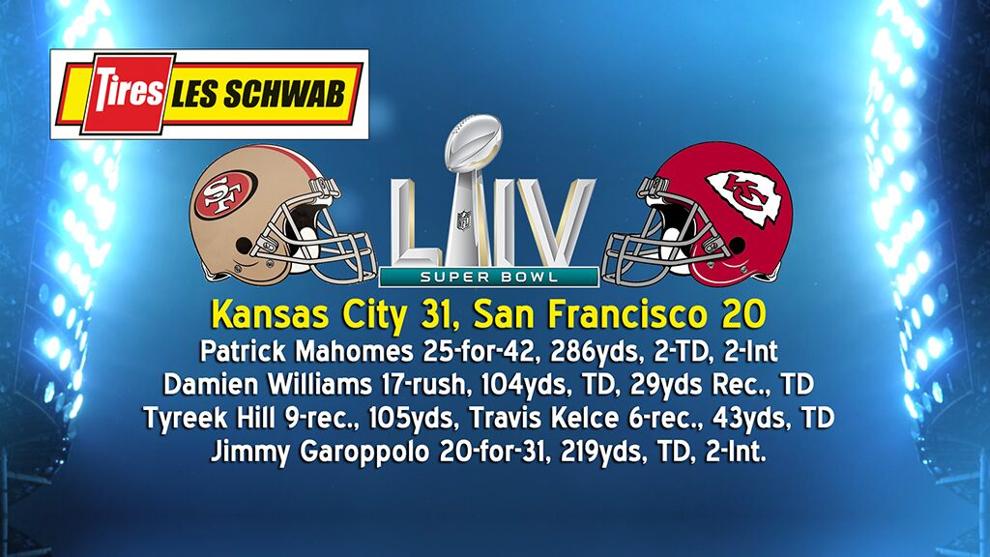 Patrick Mahomes and the Kansas City offense erased a 20-to-10 deficit with three, fourth-quarter touchdowns to win the Chief's first Super Bowl title in 50-years.
The game's MVP, Mahomes finished 26-for-41 for 286-yards and two touchdowns through the air and one on the ground. Damien Williams rushed for 104-yards and the game-clinching 38-yard touchdown with 1:20 remaining.