The Wenatchee Wild continued its winning streak last Thursday, downing the visiting Prince George Spruce Kings 2-1 in a shootout…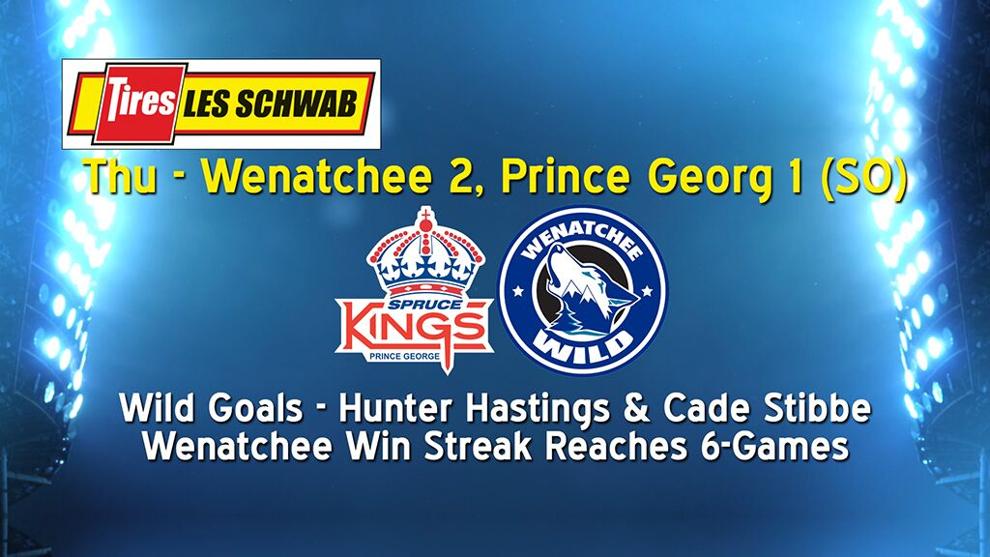 After two scoreless periods, Hunter Hastings got Wenatchee on the board before the visitors tied it and forced overtime. Sean Zears had the call on Hockey TV…
The win extended Wenatchee's winning-streak to 6-games.
Cougars fall to Chippewas in Sun Bowl 24-21
The Washington State Cougars faced Central Michigan in the Tony the Tiger Sun Bowl Friday morning…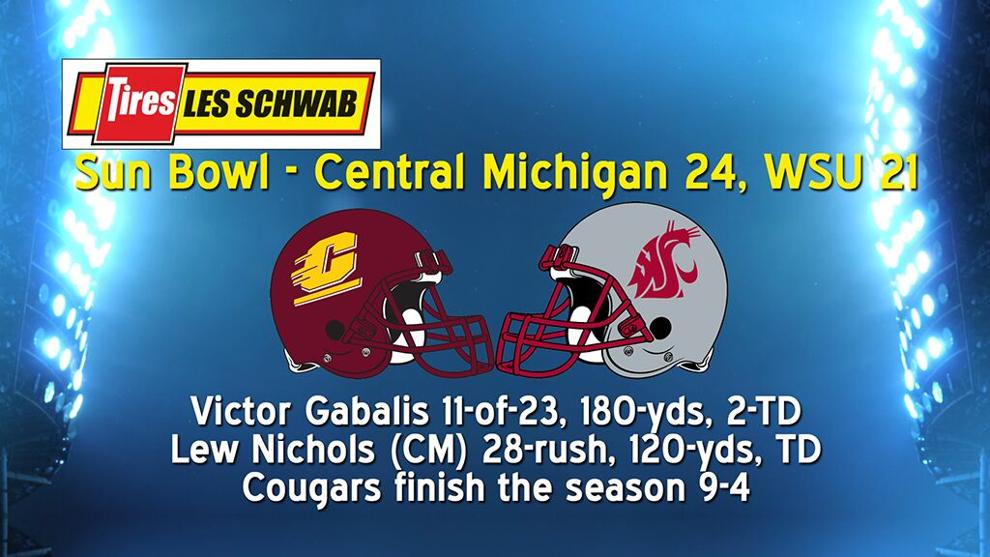 Despite falling behind 21-nothing in the first half and losing starting quarterback Jaden de Laura, the Cougars made a game of it, falling in the end 24-21 to the Chippewas.
4th string quarterback Victor Gabalis came on a sparked a second-half rally for Washington State. Cougar coach Jake Dickert credited the sophomore from Everett for being ready…
Washington State finishes the season 9-and-4.
National Title game set between Alabama and Georgia
The rest of New Years Eve was filled with college football as we learned which teams would vie for the National Championship…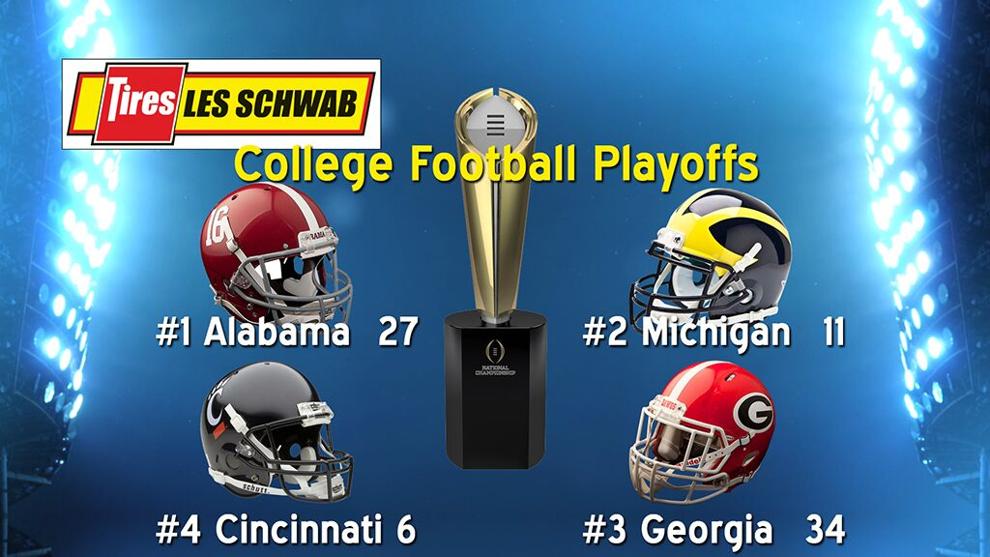 Top-ranked Alabama cruised in the Goodyear Cotton Bowl with a 27-6 win over Cincinnati as Bryce Young threw three touchdown passes.
3rd-ranked Georgia had no trouble with 2nd-ranked Michigan in the Capital One Orange Bowl, winning 34-to-11.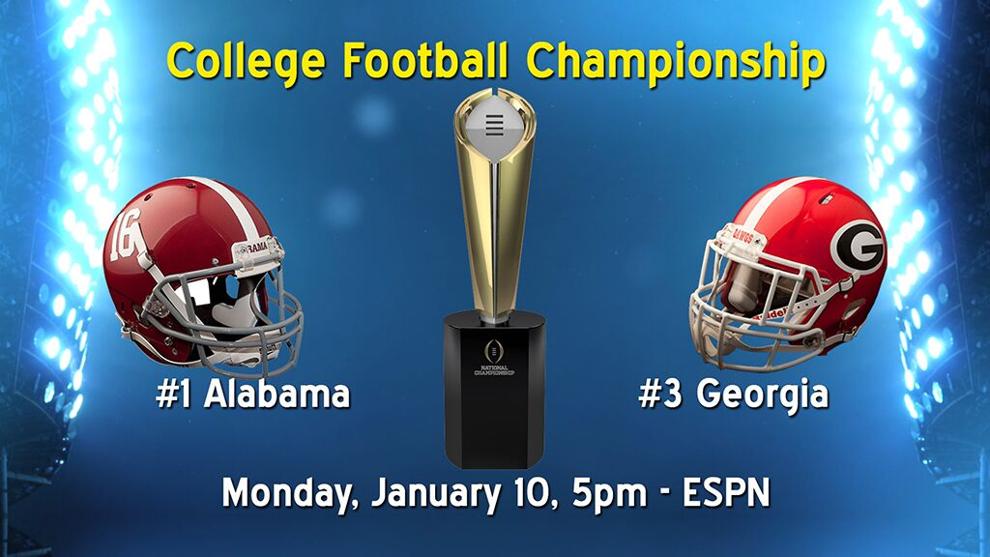 That's sets up the National Championship, presented by AT&T next Monday at 5 o'clock on ESPN between the Bulldogs and Crimson Tide.
Wild wrap 2021 with loss to Prince George
The Wild were back on the ice Friday night to ring in the new year against Prince George…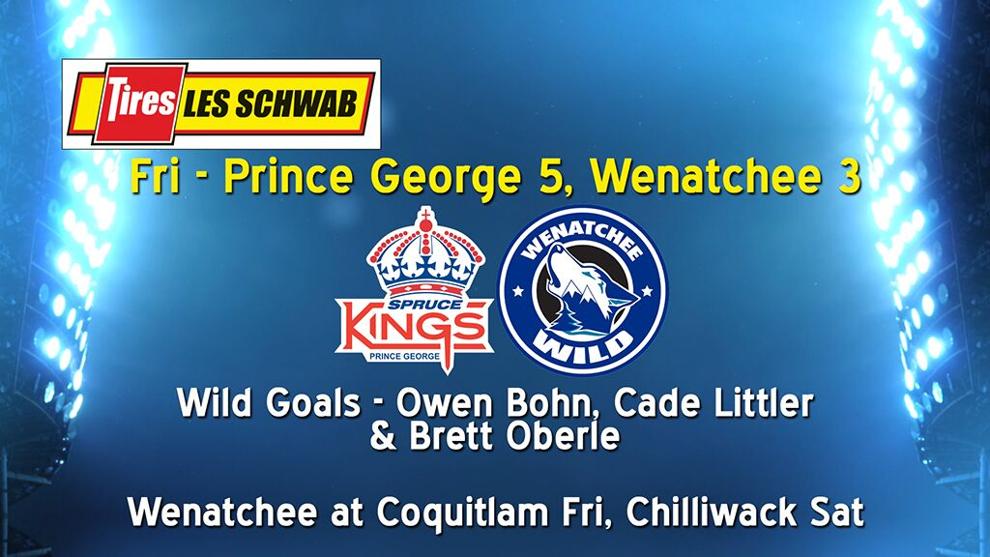 This one didn't go the way of the home team, however, as the Spruce Kings won 5-3. After a scoreless first period, Prince George jumped out to a three goal lead before Wenatchee could answer in the second.
Sean Zears again on the call on Hockey TV…
Wenatchee's back on the road this week with a game Friday at Coquitlam and Saturday at Chilliwack. Both games start at 7 o'clock.
COVID claims several more college basketball games
On the Les Schwab Men's College Basketball Scoreboard from Saturday…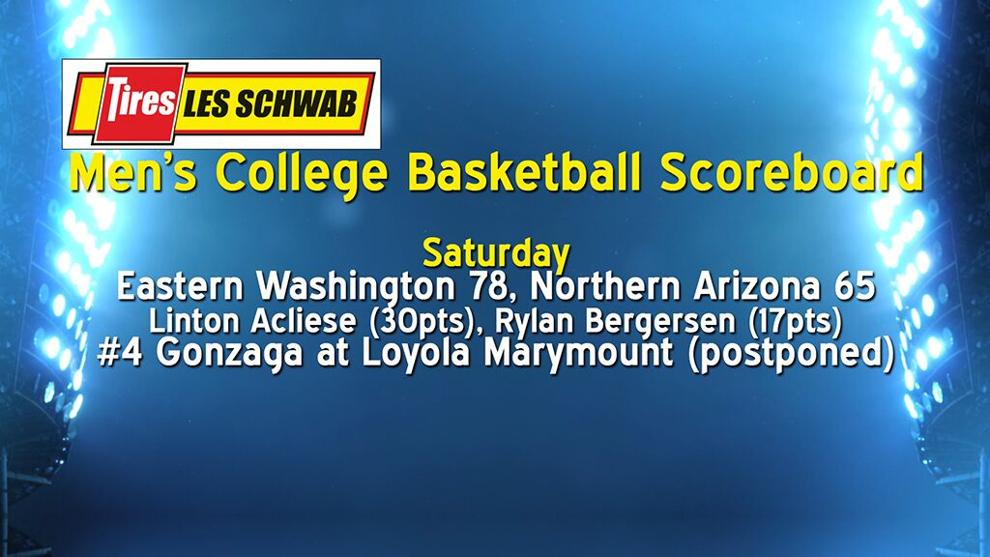 Eastern Washington beat Northern Arizona 78-65 behind the career-high 30-points from Linton Acliese.
Gonzaga's program is dealing with COVID, so all games have been put on hold.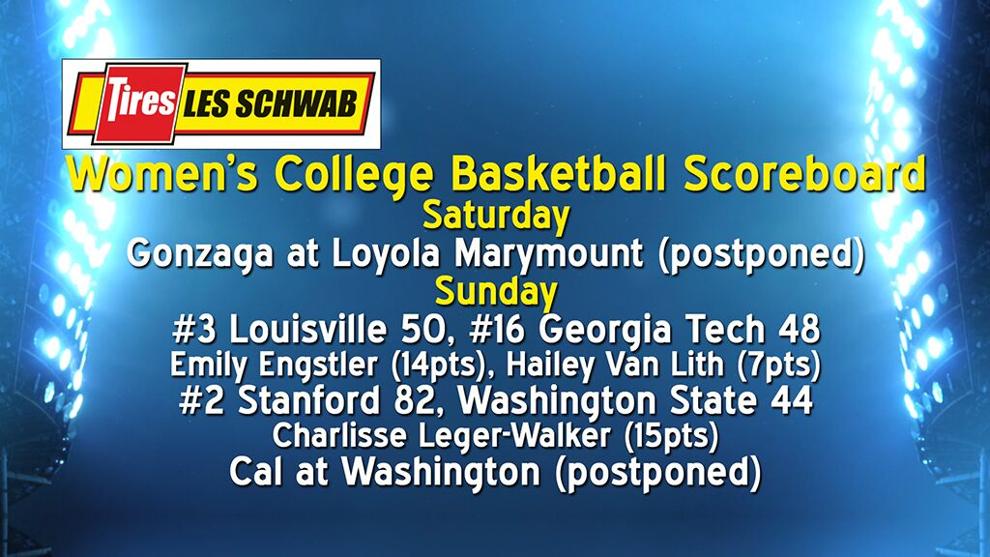 The same is true for Gonzaga's women's program, who had their game Saturday at Loyola Marymount postponed.
3rd-ranked Louisville had a monster 4th quarter to come from behind to beat 16th-ranked Georgia Tech Sunday 50-to-48. Hailey Van Lith had 7-points for the Cardinals.
Despite 15-points from Charlisse Leger-Walker, Washington State was no match for 2nd-ranked Stanford, falling to the Cardinal 82-44 Sunday.
Cal and Washington were postponed due to COVID.
Kraken fall to Canucks to drop 5th straight
The Seattle Kraken fell at home Saturday to the Vancouver Canucks by a final of 5-to-2…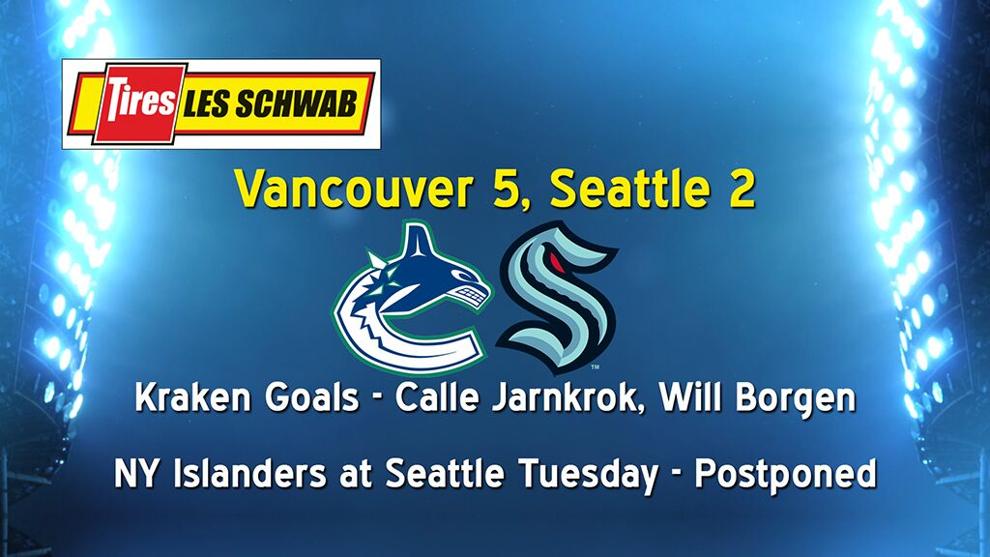 The game was closer than the final score indicates as Seattle got goals from Calle Jarnkrok and Will Borgen…
Seattle's game tomorrow against the New York Islanders has been postponed due to COVID.
COVID concerns moves prep basketball from TTC to WHS
Increasing COVID concerns among local health and school districts has forced a change for Tuesday's Eastmont vs Wenatchee basketball games…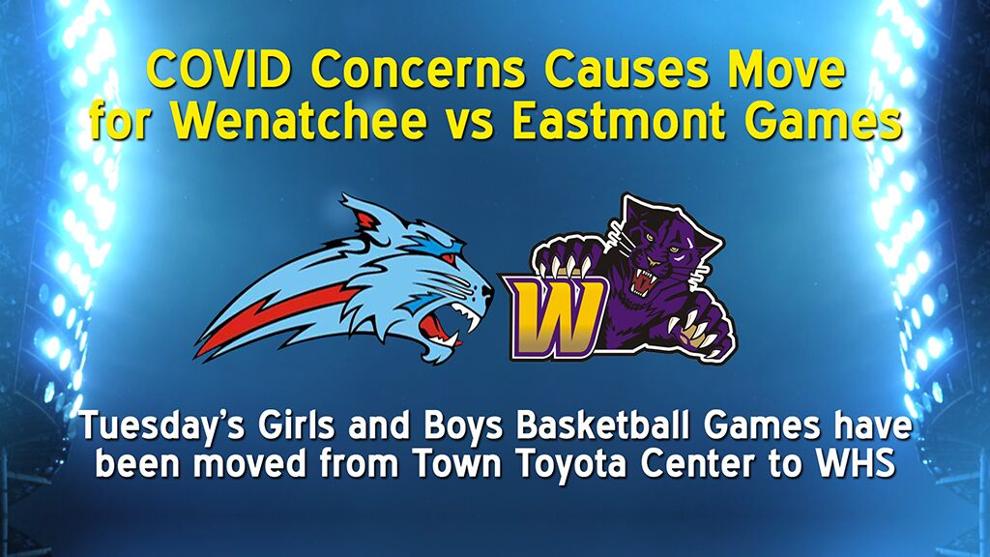 In a release from Eastmont athletic director Russ Waterman, Tuesday's games that were scheduled for the Town Toyota Center have been moved to Wenatchee High School and attendance will be limited.
Waterman said, "After 2 days of meetings last week with our local Chelan Douglas Health District, Eastmont District Administration and the Region 7 Health Director, the following will be in place for ALL Eastmont athletic events for the next 2 weeks. This is due to concerns of the high transmissibility of the latest COVID variant Omicron."
"All events held in facilities that have a capacity of 1000 or more will be limited to 999 maximum attendees. Venues that have capacity below 1000 (Eastmont Aquatic Center) will be limited to 50% of capacity."
Tickets will go on sale Tuesday morning. There will be designated sections for Eastmont fans and for Wenatchee fans. Attendees will also be required to wear masks.
NCWLIFE Channel will broadcast both games tomorrow with Eric Granstrom and Grant Olson the call. We'll have the boys game LIVE at 7:30 with the girls game on tape-delay at 10:30 tomorrow night.
Seahawks explode for 51 in big win over Detroit
The Seahawks finally put together a complete game in downing the Detroit Lions Sunday 51-to-29…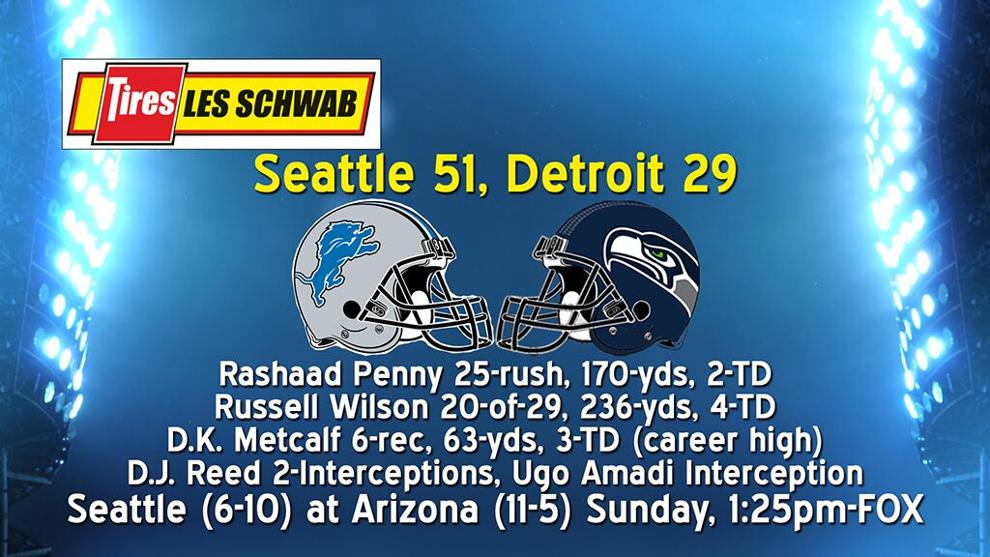 Rashaad Penny rushed for 170-yards and two scores while Russell Wilson threw four touchdown passes in Seattle's final home game of the season. Coach Pete Carroll was thrilled with a patch-work offensive line…
Veteran tackle Duane Brown says the offensive line has really gelled over the past three weeks…
Rashaad Penny has rushed for 480-yards and 5-touchdowns in his last 4-games. He credits the big fellas up front…
Russell Wilson threw for 237-yards, finding D.K. Metcalf on three of his four touchdown passes. He says Seattle finally showed what the offense can do…
Seattle finishes the season Sunday in Arizona against the Cardinals at 1:25 on FOX.