The NFL field is now set for the conference championships after divisional round games this weekend…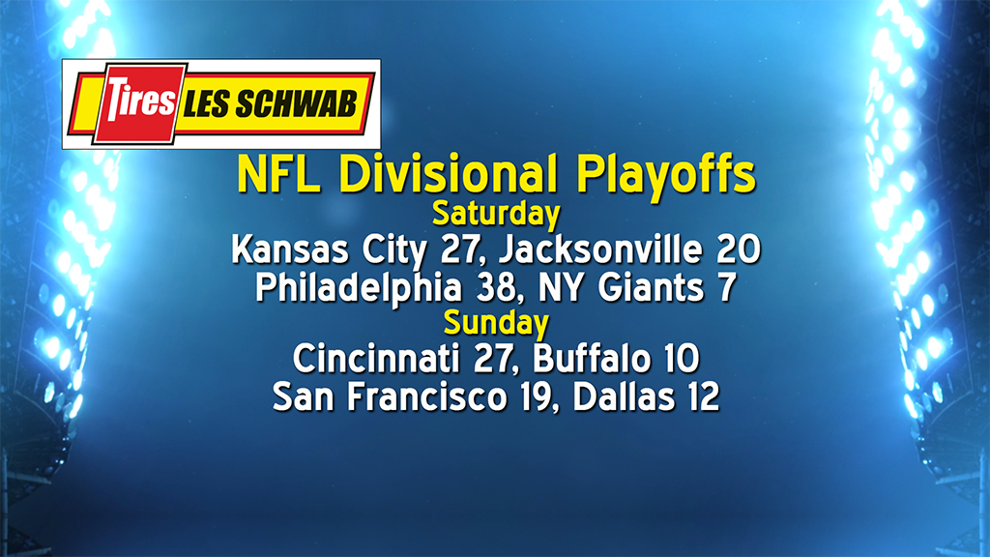 Kansas City battled through an ankle injury to Patrick Mahomes and held on to beat Jacksonville Saturday 27-20. The Eagles were just too much for the Giants in Philadelphia, 38-7.
Cincinnati overwhelmed Buffalo Sunday to advance 27-10. San Francisco won a defensive skirmish over Dallas last night 19-12.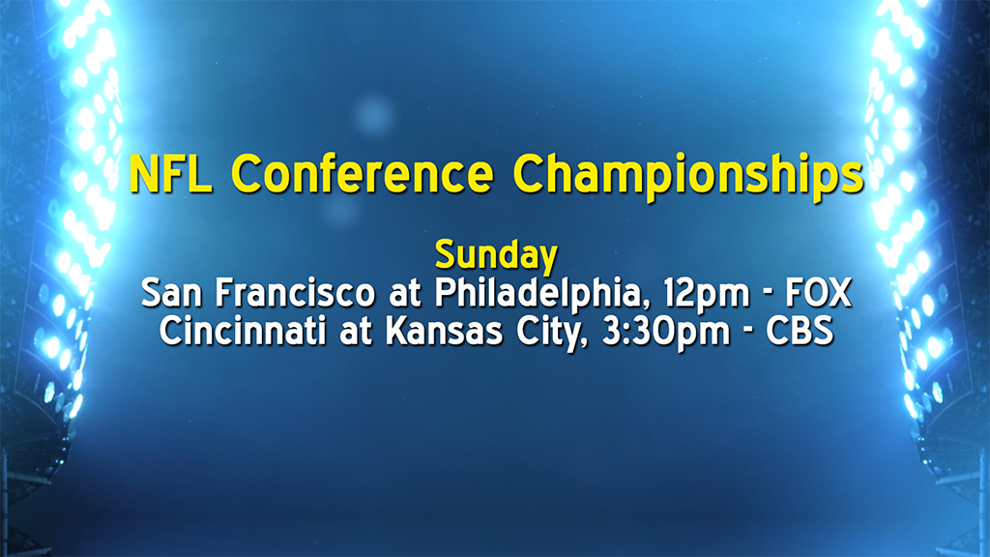 The NFC Championship will be decided in Philadelphia Sunday at Noon on Fox as the Eagles host the 49ers. Cincinnati will try to repeat as AFC Champs with a 3:30 game at Kansas City on CBS.