Storm clouds loomed on the horizon as race fans gathered at Wenatchee Valley's Super Oval Saturday night. The heavens didn't open up, but a storm of controversy swirled around the quarter-mile asphalt track as the night drew to a close.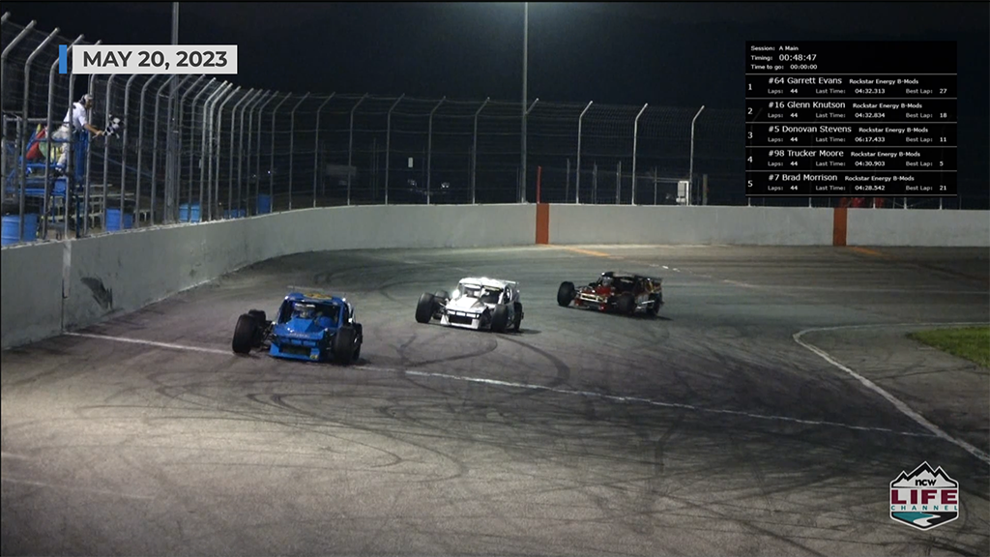 With only a few laps remaining in the 50-lap main event for the Rock Star Energy B-Mods, John Woodring's car lost control and crashed into the wall at the start-finish line. Race officials determined Donovan Stevens was to blame and black-flagged him, taking him from 3rd place to last. Greg Rentz joined Eric Granstrom on the call here on the NCWLIFE Channel…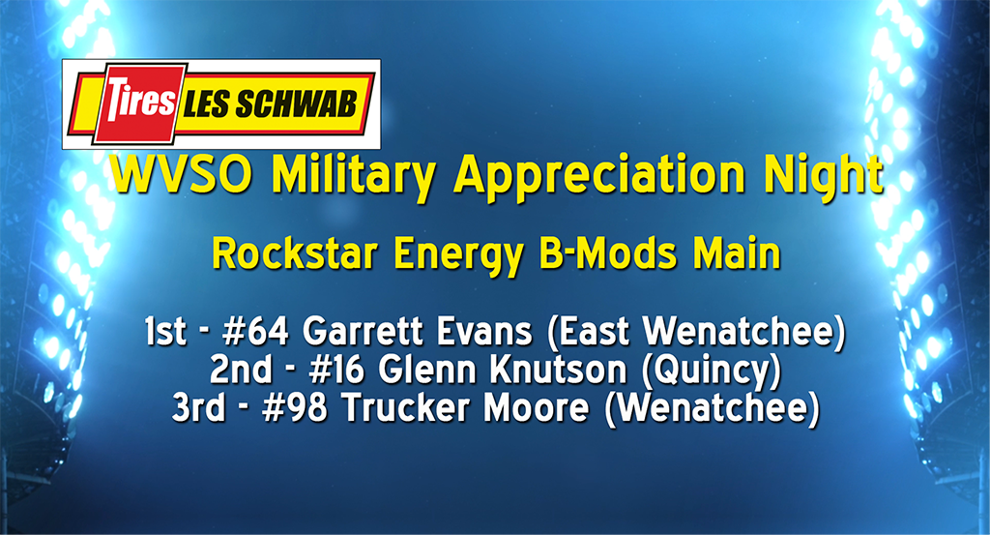 The official final has Garrett Evans taking first in the Rock Star Energy B-Mods. Glenn Knutson was 2nd followed by Trucker Moore 3rd.
The rest of the night went fairly drama-free with three classes of racing settled on the quarter-mile track…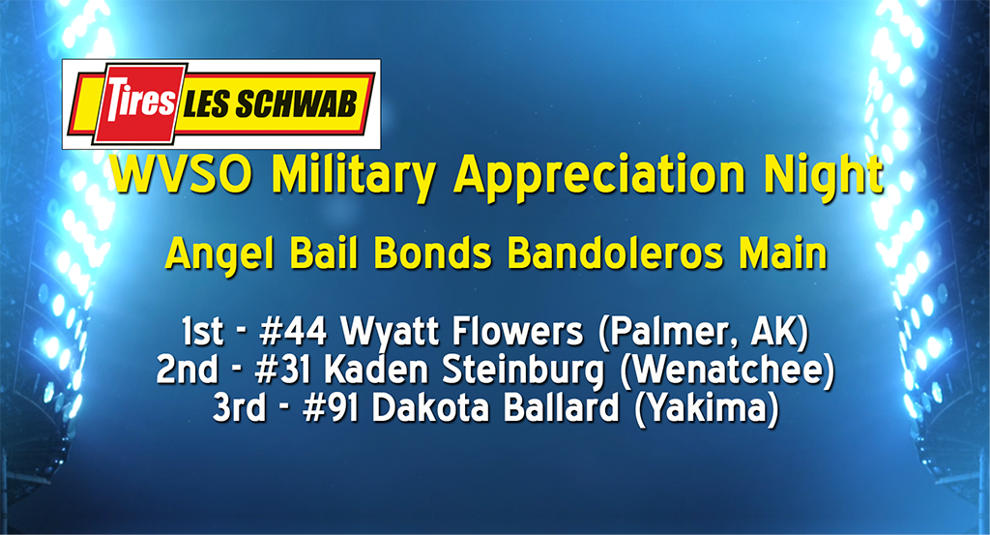 Wyatt Flowers from Palmer, Alaska claims his third-straight win in the Angel Bail Bonds Bandoleros on Saturday. Kaden Steinburg was 2nd followed by Dakota Ballard.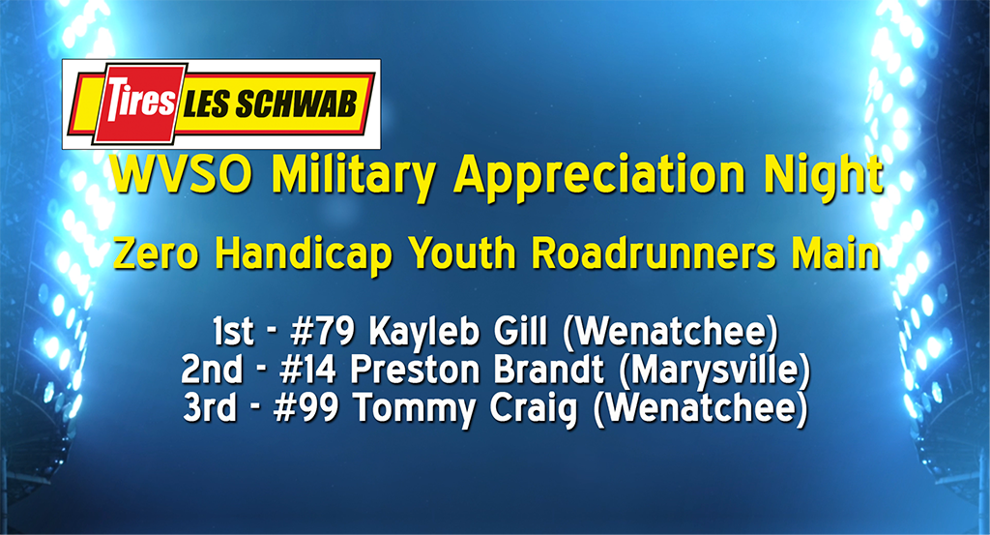 Kayleb Gill fought off the pack to win the Zero Handicap Youth Roadrunner main event, getting past Marysville's Preston Brandt and Wenatchee's Tommy Craig.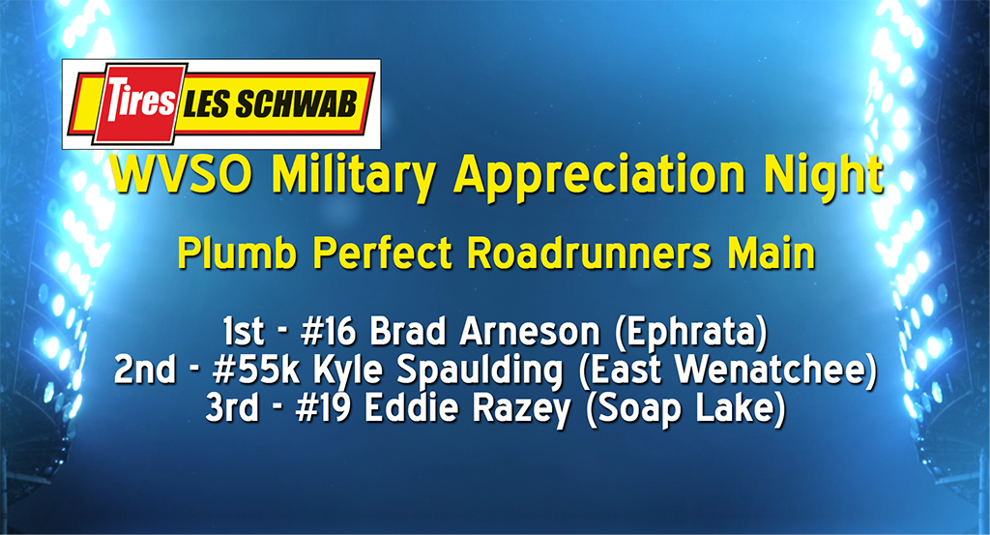 Brad Arneson borrowed his daughter's car to win the Plumb Perfect Roadrunner main event. Second was East Wenatchee's Kyle Spaulding and third went to Soap Lake's Eddie Razey.
Racing returns in a couple Saturday's at WVSO on June 3rd with the Wenatchee 200 and 20-thousand dollars up for grabs.