Let's get to the Les Schwab Scoreboard for a busy Thursday across the prep ranks. First, in prep girls soccer yesterday, Cashmere shut out Chelan 3-nil. Quincy got by Brewster 1-nil. Cascade cruised by Omak 6-nil. Pateros shut out Okanogan 4-nil. And Manson edged Oroville 1-nothing.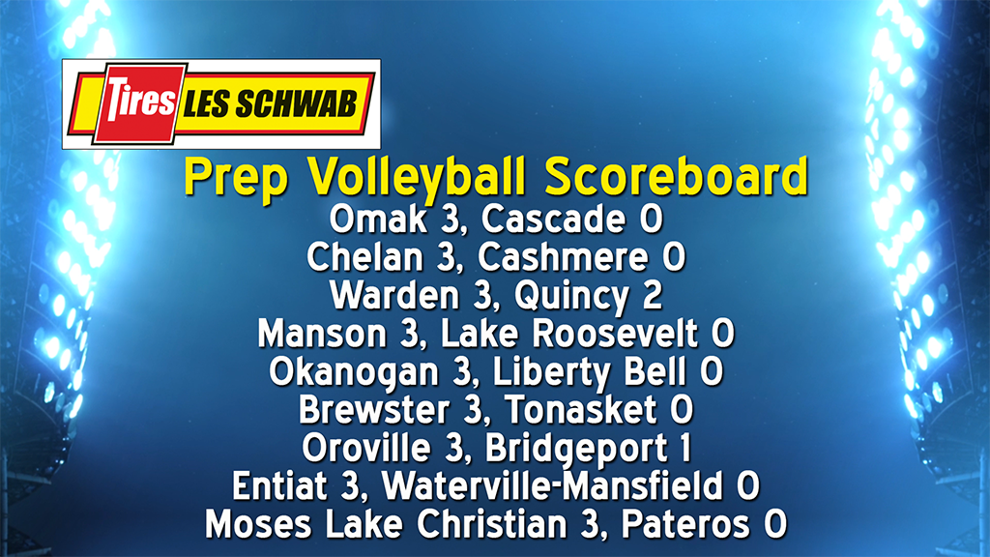 In prep volleyball last night, Omak swept Cascade while Chelan beat Cashmere in 3-games. Warden fought off Quincy 3-2. Manson swept Lake Roosevelt. Okanogan topped Liberty Bell. Brewster beat Tonasket. It was Oroville over Bridgeport 3-1. Entiat swept Waterville-Mansfield in 3-games. And Moses Lake Christian put down Pateros.
For the larger schools, Ephrata edged Othello 3-games-to-2. Wenatchee swept Davis in 3-games. West Valley remained unbeaten in Big-9 play with a sweep of Moses Lake.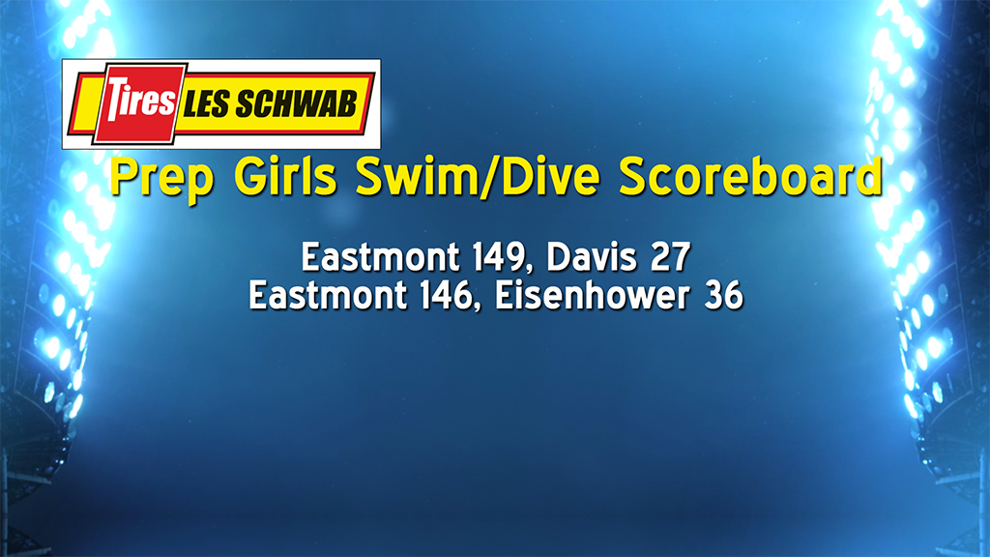 In the pool yesterday in East Wenatchee, the Wildcats beat Davis 149-to-27 and Eisenhower 146-to-36.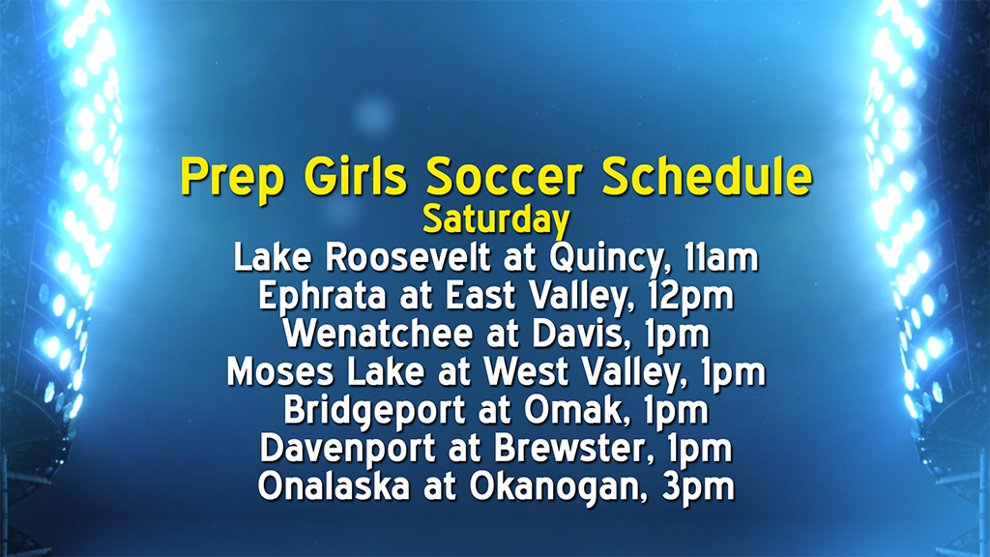 Coming up this weekend in prep girls soccer, Quincy hosts Lake Roosevelt tomorrow at 11am. Ephrata's on the road at East Valley at Noon. The 1 o'clock games have Wenatchee at Davis; West Valley hosts Moses Lake; Bridgeport's at Omak; and Brewster welcomes Davenport. Okanogan hosts Onalaska at 3 o'clock.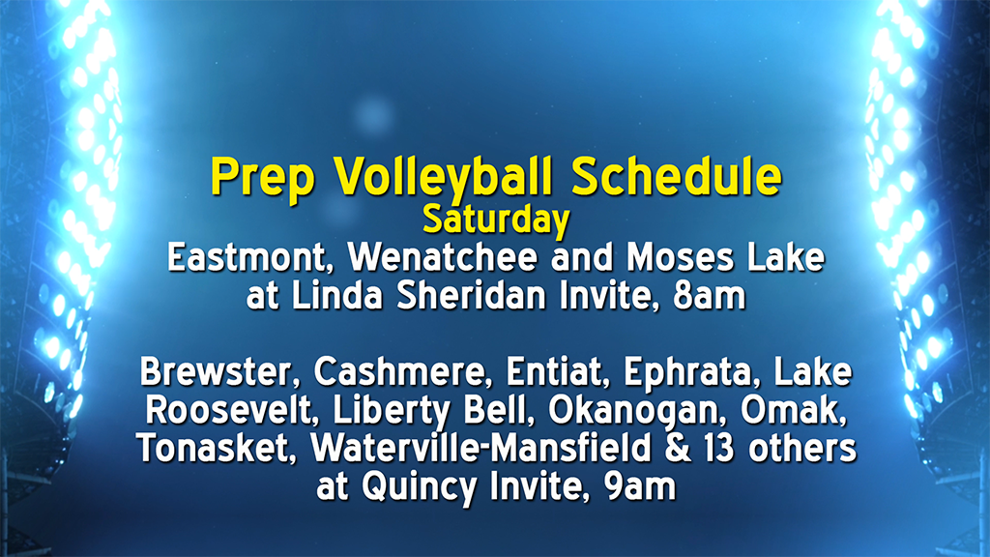 Eastmont, Wenatchee and Moses Lake volleyball teams are in Spokane tomorrow for the all-day Linda Sheridan Invitational.
Quincy hosts its invitational featuring Brewster, Cashmere, Entiat, Ephrata and 19 other teams starting at 9am.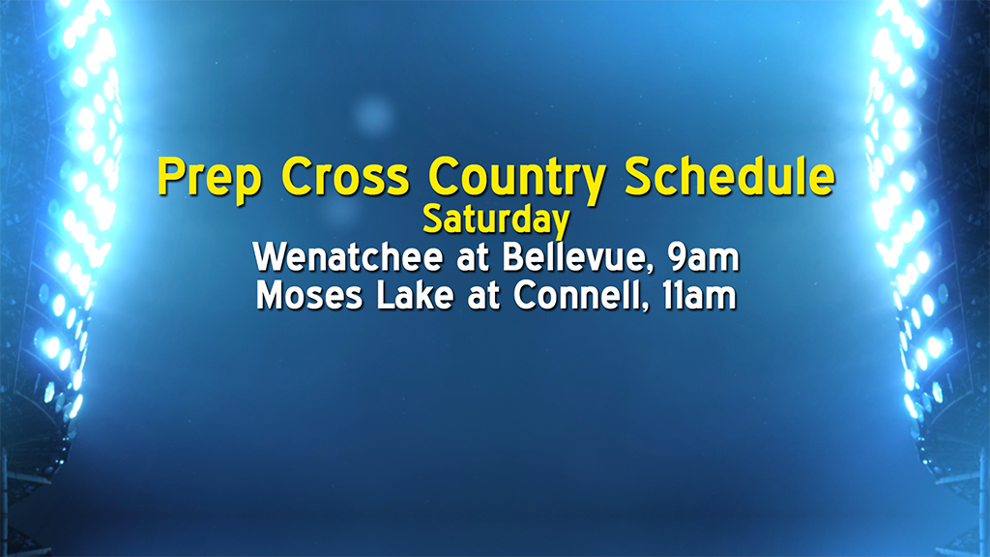 Wenatchee's cross country team heads for Bellevue for a run tomorrow morning at 9. The Moses Lake boys and girls run at Connell starting at 11.