The Wenatchee Bighorns got back on the winning track last night in TBL play…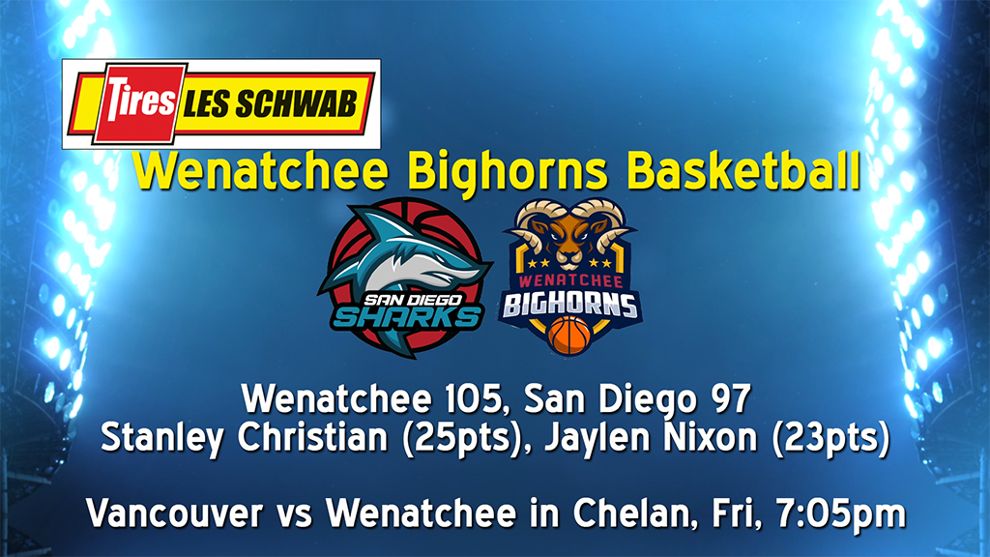 Wenatchee used a big third quarter to break a halftime tie and go on for a 105-97 win against the visiting San Diego Sharks. Stanley Christian led the Bighorns with 25-points while Jaylen Nixon had 23.
Wenatchee will host Vancouver at Chelan High School on Friday at 7:05.