Let's start things off with a look at the Les Schwab Prep Boys Basketball Scoreboard from last night…
Quincy took care of Omak in Caribou Trail League play 72-48. Brewster and Lake Roosevelt were postponed by COVID. Okanogan beat Manson 65-48 and Soap Lake stopped Entiat 51-32.
On the girl's side, the Pioneers had no trouble with the Jackrabbits as Omak beat Quincy 53-24. Lake Roosevelt beat Brewster 67-37. Okanogan trounced Manson 74-9. Entiat ended Soap Lake 55-32.
On the Les Schwab Wrestling Scoreboard, Wenatchee traveled to West Valley and came away with a 48-30 win over the Rams. Winning by pin for the Panthers were DeAngelo Negrete at 113-pounds; Toby Hambleton at 132; Trenton Miller at 160; and Tyler Schuyleman at 170-pounds.
Wenatchee's match tomorrow against Davis has been cancelled because of COVID in the Pirate's program. In addition, the tournament in Marysville scheduled for this weekend has been cancelled.
In girls bowling Tuesday, West Valley topped Wenatchee 3-1 with a total pin-count of 1,785 to 1,761. Eastmont defended its home alley by downing Davis 3-1 with a total pin-count of 1,785 to 1,529. Kate Ferguson led the way for the Wildcats with a 224.
Huskies host Bears in Pac-12 play tonight
Coming up on the men's college basketball schedule tonight…
Washington is hosting Cal in Pac-12 play in Seattle at 7:30. You can watch the action on the Pac-12 Network.
Kraken face Stars in Dallas tonight
The Seattle Kraken will try to snap a 6-game losing streak on the road tonight…
Seattle's in Dallas to face the Stars for the first time in franchise history. The Kraken are 10-20-and-4 while the Stars are 17-13-and-2. The puck drops at 5:30 on ROOT Sports Northwest.
After losing two games to COVID in Canada last weekend, the Wenatchee Wild return to the ice for a single game this weekend. They'll host the Penticton Vees Saturday at 6 o'clock at the Town Toyota Center.
We'll have a preview with coach Chris Clark tomorrow morning right here on Wake Up Wenatchee Valley.
Seahawk players speak about postseason and next year
As the Seahawks clean out their lockers and head into the offseason, it's a time of reflection as well as a look into the future.
Seattle finished the season a disappointing 7-and-10 and in last place in the NFC West. 14-year veteran Duane Brown says having a coach like Pete Carroll takes the sting out of coming up short…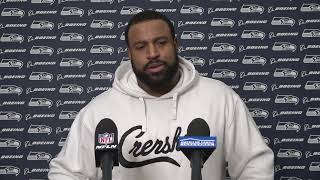 Brown is a free agent and says he'd like to be back in Seattle next season.
D.K. Metcalf is entering the final year of his rookie contract and says he expects to see change this offseason…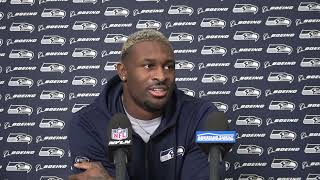 Veteran running back Adrian Peterson was brought to Seattle late in the season to help bolster a battered running back room. He says while he couldn't help much on the field, it felt good that he had a lasting impact on Rashaad Penny…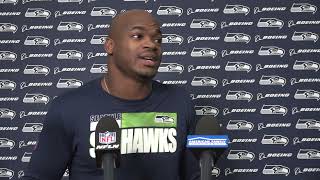 For Penny, he says he's just glad to head into the offseason without surgery or rehab hanging over his head…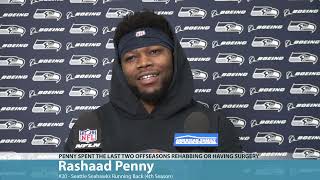 Seattle has a lot of work to do to get back on top of its division and make a run in the playoffs.