The Seattle Kraken were no match for the Pittsburgh Penguins last night, falling 6-1 to the visitors at Climate Pledge Arena…
The Pens got out to an early lead and never trailed in the contest, leading 3-nothing after one period. Jordan Eberle gave the home crowd something to cheer about in the 2nd, but that was it for the night…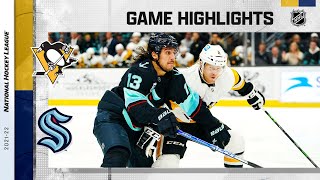 Seattle's home stand continues on Thursday when they'll welcome Winnipeg into town at 7 o'clock. The game will be broadcast on ROOT Sports Northwest.
Wild stumbling through tough season in BCHL
The Wenatchee Wild are back home this week to practice before heading back north of the border for games at Merritt and West Kelowna this weekend…
In fact, the Wild will be at Fred Meyer this afternoon to help with the NCW Community Toy Drive presented by Les Schwab. They'll be out there today from 2-to-6pm.
Wenatchee's struggled on the ice so far this season with just 3-wins in 18-games. Interim radio "voice" of the Wild, Sean Zears, says Wenatchee is playing in a very tough division…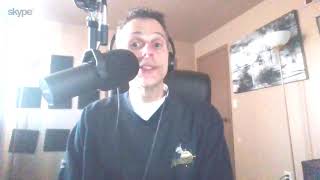 Sean appeared this morning on Wake Up Wenatchee Valley. The Wild are set to play at Merritt Saturday night at 7 and at West Kelowna Sunday at 2:30.
Carroll hopes Penny shines through rest of season
The Seahawks snapped a 3-game losing streak with Sunday's 30-to-23 win over San Francisco. Coach Pete Carroll was particularly pleased with the play of running back Rashaad Penny…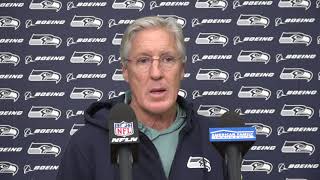 The Seahawks released a video of coach Carroll in the locker room after Sunday's win telling his team "we ain't dead yet." Carroll says it's important they continue believing in each other through wins and losses…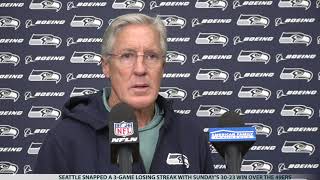 Seattle will travel to Houston this Sunday to face the Texans at NRG Stadium at 10am on FOX.
Prep basketball schedule for tonight
Here's what's on the high school basketball schedule for tonight, starting first with the girls…
Wenatchee hosts Hanford at 5:45. At the same time, Moses Lake takes on Walla Walla; Quincy's at Cascade; and Chelan hosts Cashmere. The 6 o'clock games have Omak at Lake Roosevelt; Manson's at Brewster; Pateros hosts Bridgeport; Oroville visits Liberty Bell; and Tonasket takes on Okanogan.
On the boys schedule tonight, Cashmere plays at Chelan at 7:15 while Cascade hosts Quincy. The 7:30 games have Hanford at Wenatchee; Moses Lake hosts Ephrata; Omak visits Lake Roosevelt; Manson's at Brewster; Pateros welcomes Bridgeport; Entiat's at Soap Lake; Oroville travels to Liberty Bell; and Okanogan visits Tonasket.