It was another case of shoulda, woulda, coulda for the Seahawks Sunday as they stumble against the Bears, falling 25-24…
Seattle let a 10-point, 4th quarter lead slip away in the snow at Lumen Field as 3rd string quarterback Nick Foles led Chicago to the victory, scoring a touchdown and two-point conversion with 1:01 left in the game to win.
A dejected Pete Carroll says it was another case of a game the Seahawks should have won that got away from them…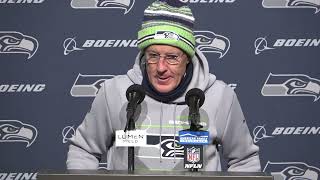 Seattle converted just 3-of-10 3rd down opportunities and let the Bears win the time of possession battle 38-minutes to 21-minutes. Carroll says it's a theme he hates to see bite his team once again…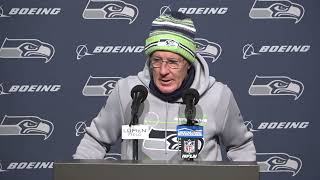 Russell Wilson threw two touchdown passes on the day but complete just 16-of-his-27 throws and suffered two costly sacks. He says Seattle left a "W" out on that field Sunday…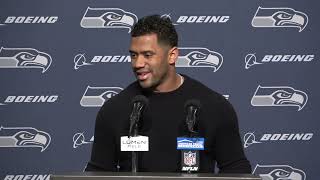 Wilson was sacked on a crucial 3rd down in the 4th quarter that resulted in a missed field goal and was 4-of-7 for 25-yards in three, 4th quarter possessions. The 10th-year Seahawk says he'll just focus on getting better…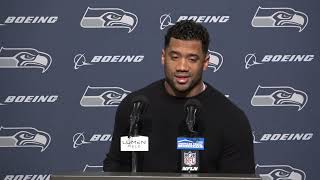 Nick Foles played his first game of the NFL season for Chicago Sunday, leading the Bears from behind to the victory. Coach Carroll says he wasn't surprised by the play of the former Super Bowl MVP…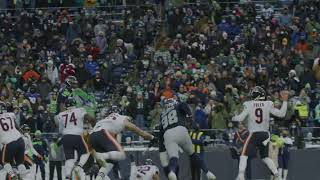 Officially eliminated from the playoffs, Seattle has one more home game Sunday against the 2-12-and-1 Detroit Lions at 1:25 on FOX.
Kraken return to the ice hoping to play Wednesday
The Seattle Kraken spent the holiday week along with the rest of the NHL in a COVID shutdown….
They'll try to get back on the ice Wednesday at home against the Philadelphia Flyers.
The league shutdown means it will be 11-days between games for the Kraken. Coach Dave Hakstol says that's why it's so important to get good work in on the ice when they have the chance…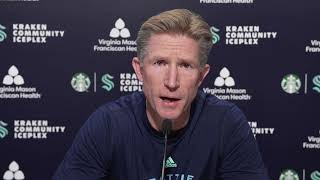 Seattle only had 15-players skating in Sunday's practice with several out on the COVID-reserve list. Coach Hakstol says that always plays a part in team chemistry…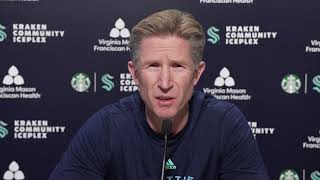 If all things remain equal, the Kraken and Flyers will take to the ice at Climate Pledge Arena Wednesday at 7 o'clock. You can watch it on ROOT Sports Northwest.
Wild host Spruce Kings later this week
The Wenatchee Wild will be back at practice this week as they'll host Prince George at year's end…
Wenatchee rode a 5-game winning streak into the holiday break. The Spruce Kings will be in town for a 6 o'clock game on Thursday and 7:05 game Friday to ring in the new year.
Wenatchee and Eastmont playing basketball in Tacoma
Silas High School in Tacoma is the site for the T-Town Throwdown Tournament over the next three days…
The Wenatchee boys face Foss this morning at 11 o'clock.
Eastmont is a fill-in team after another dropped out and will play either Federal Way or Newport tomorrow at 3:45. Wenatchee will face either Franklin Pierce or Emerald Ridge tomorrow at 5:30.